Purple Papers
What Your Law Firm Needs is a Web Strategy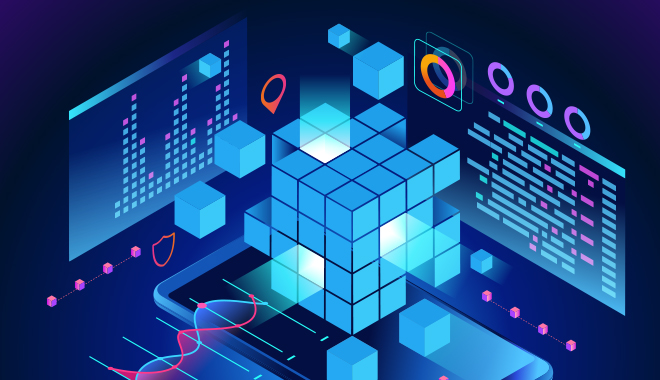 Your website is the single most important component to your law firm's marketing communications efforts. Period.
It's your first impression, your opportunity to communicate with targeted clients on a regular basis, and it hopefully supports your firm's business development efforts. In short, it's the lynchpin on which all of your other marketing communications efforts rest.
At a recent marketing conference where law firm leaders and marketers gathered to discuss the pressing issues facing their firms, one of the most common concerns voiced by speakers and attendees was the need to update their websites and improve search engine rankings. Many of them expressed a high level of dissatisfaction with their current sites – particularly if their firm's site was more than three years old – and wanted to know how they could increase their exposure in Google search results.
But the bulk of their frustration lay in how little time they had to develop a competitive online strategy that would better position their firm. This is understandable, because formulating an effective, competitive online strategy takes some time and effort from you and your marketing agency. Off-the-shelf solutions don't cut it in today's competitive environment. Successful legal websites need comprehensive plans and strategies that are developed with the unique business goals and objectives for your firm.
Strategic web planning requires in-depth research and purpose, while taking into account the firm's culture so that it rings true with its current clients and street reputation, or "organic brand." Websites should also be more than a repository for your practice area descriptions and attorney bios (the "firm brochure on the web" approach).
Law firm websites must be informative, engaging, and easy to navigate. The messaging needs to be "client-centric" (focused on the value you provide to the client) rather "firm-centric" (focused on the firm). This simple yet highly effective strategic approach gives the firm an advantage over its principal competitors.
For a law firm website to have impact as well as increase SEO, it should include as many of these elements as possible:
A clear purpose and message that appeals to your target reader
"Client-centric," not "firm-centric," information
User experience focused design, including meaningful imagery and intuitive information architecture, so visitors know what to do or where to go to find the information they are searching for – like an easy to access attorney search feature
Well-formatted attorney bios, cross-marketing all their activities and relevant information, which promotes the reader to stay on the site and explore more about that attorney's experience and how it pertains to their needs
Engaging client case studies and testimonials (in states where permitted) that describe your firm's and attorneys' successes in resolving clients' legal issues
Newsletters, white papers, and breaking news on recent changes in key practice areas of the firm
Blog(s) and short videos
A nonproprietary, open source Content Management System (CMS)
With this in mind, here are the most common reasons firms come to us to refresh or update their websites:
Their site has become so neglected over the years that the firm is embarrassed by it, and it completely fails to effectively communicate their brand message. This commonly occurs when a law firm is under contract with an unresponsive web agency that only makes "quick fixes" to the site on an as-needed basis, instead of formulating a cohesive web strategy for the firm. In these cases, it's easy for a law firm's brand message to become totally lost. Not to mention, firms must deal with the frustration of having to call their web agency to make every little change (and be charged each time).
One of the firm's senior partners noticed that a major competitor's new website just went live – and it blows their firm's site out of the water. The competitor is serious about marketing, and this can be threatening. It serves as a wake-up call to get their own web strategy in gear to protect their brand, retain clients, and attract prospective ones. Yet keep in mind that a great website doesn't just lead to business growth through clients; it also grows your business by attracting top attorneys to come work for your firm – a significant internal brand benefit.
A law firm's Marketing Director – who knows the success of a firm's website directly impacts the success of the firm itself – recognizes that their website needs to refreshed or "realigned." Reasons for doing this include:
The needs of your client base have changed or evolved
Changes in laws, statutes, codes, etc.
Market conditions make it necessary to compete in a different way
How did so many law firms get to a place where their web strategy is stagnant or missing altogether? The answer is fear – mainly from not having an understanding of how to move forward. Consider the number of posts on any respectable law marketing listserv asking for a "best practice" in attorney bios, practice area descriptions, case studies (if applicable), or when to launch a blog. It's obvious that many marketers simply follow what their industry peers do. Or even worse, they wait until their firm finally reaches its breaking point, then shoot out an RFP for the fastest, cheapest website overhaul. Neither approach will bring your firm the unique, effective web strategy and results it needs.
So what are you waiting for? Take action on crafting an effective web strategy for your firm now by bringing in the expert guidance of a talented marketing and branding agency. After all, your website is the face of your firm. If you don't take control of it, your firm's market perception will be lost and the market will take over that perception for you – something no one can afford to have happen.
Want More?
If you liked what you read, then you may also like these.