Purple Papers
What Is the Lifespan of a Website?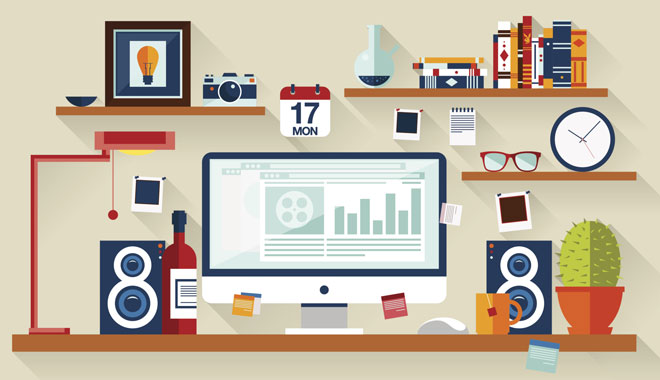 When working with our clients and occasionally during pitches, we are often asked interesting and thought-provoking questions. This one in particular struck a chord with us: "In your opinion, what is the optimal lifespan of a website?"
Any branding agency knows this is not an easy question to answer. Is it a trick question or does the firm truly want to know a specific number of years recommended for the lifespan of a website? Do we give a simple answer or an elaborate explanation about our reasoning?
We typically decide to go with the latter, rather than leaving it up to the prospective client to figure out the reasons behind our answer. The lifespan of a website depends on many factors. A well-defined brand is an essential component to all creative, including a website. With a brand platform in place, your firm has a clear direction making designing, developing and producing a website a much more strategic, efficient and effective process.
We all know your website is your most important communication vehicle. Its where the majority of potential buyers or clients look for information about your firm. A website shouldn't be stagnant, it should continue to evolve and advance with the brand as it grows. It should be kept fresh and updated by adding new content (i.e., news items, blog posts, thought leadership, video, updated practice area info, etc.) and visuals.
It is also essential to consistently monitor your site via lead generation, Google Analytics, etc. to determine if your objectives are being met. If they aren't, or if there are other areas that need more exposure, you have a unique opportunity to update the site and capture new visitors.
In addition, look at your industry and the trends among your competitors and ask yourself the following questions:
Is your target audience demanding more?
Can new technology provide more opportunity?
Are there new industries you want to target?
So, can an agency give you an exact timeline for the lifespan of a website? No one can determine this for you and if they say they can, they aren't being honest with you. However, can an agency provide you with the tools needed to monitor your site to make smart marketing decisions to help meet your firm's objectives? Absolutely!
We would love to hear your thoughts on this topic as many firms struggle with the thought of totally redesigning their website versus refreshing their existing website.
Want More?
If you liked what you read, then you may also like these.