Purple Papers
Success by Committee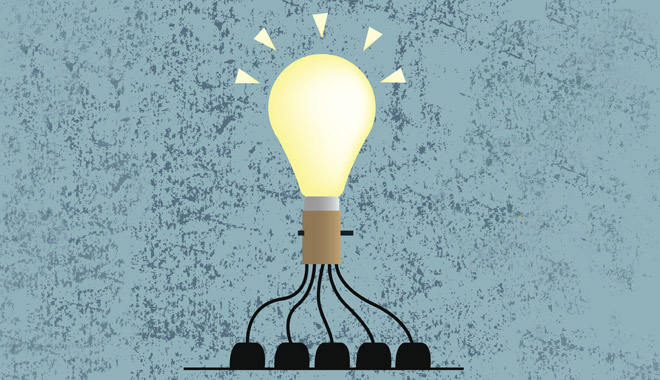 A well-run committee is critical to the management of any organization or firm to get work completed efficiently, effectively and creatively. All too often, I've watched committees fail, even though they were formed with the best intentions.
So what causes committees to fail? And, how can you improve your chances of forming a successful committee that will get the intended job done and done right? Here are some lessons I've learned behind many closed committee doors you might find helpful when managing and/or forming a successful committee:
Decide if you really need a fuller committee or a smaller task force. If you're undertaking a large firm-wide assignment you will most likely need a committee. If your assignment is for a smaller, single task – then a task force may work best.
When you are tasked with forming a larger committee try to include multiple segments of the firm so members of the firm community feel appropriately represented. And, when asking individuals to work on the committee, make sure they have a genuine interest in the assignment. Include members with differing opinions – hearing naysayers early on will help address any push back that might come up later when the committee's ideas are presented to larger audiences.
Clearly define the purpose of the committee and the roles of its members from the beginning. Without a defined purpose or goal, timeline, budget and measures for success, your committee will likely flounder and fail.
Whenever possible, meet in-person, via video conference or by phone so committee members have the opportunity to express themselves and listen to each other. Communicating via email, while seemingly efficient, doesn't allow for creative interaction and often results in the misinterpretation of a responder's ideas or thoughts.
Start each meeting with a brief review of your last meeting and revisit the plan to insure everyone is on task with the overall objectives. Consider adopting the de Bono Group method of parallel thinking and the Six Thinking Hats® communication approach to help people be more productive, focused and creatively involved.
Process is important. Many committees fail due to a lack of operational structure of the meeting. At a minimum try to:
• Start on time
• Record meeting minutes
• Follow an agenda
• Listen to each other
• Assign specific action items to those who have expressed interest or have expertise in a particular objective
• Agree on a date for the next meeting that is mutually convenient for all members
Report the committee's progress to management. Recognize individual's contributions in these reports so everyone shares in the success of the assignment.
There are many reasons why committees may fail, including the lack of a strong or intimidating leader, unclear committee objectives, personality conflicts, fear of criticism from other committee members, dismissing committee members' suggestions, not allowing outside hired consultants access to firm leadership to help support or explain something they might have expertise in, and getting sidetracked or off task. You get the idea.
What other ways do you think committees can function better? Let us know.
Want More?
If you liked what you read, then you may also like these.