Branding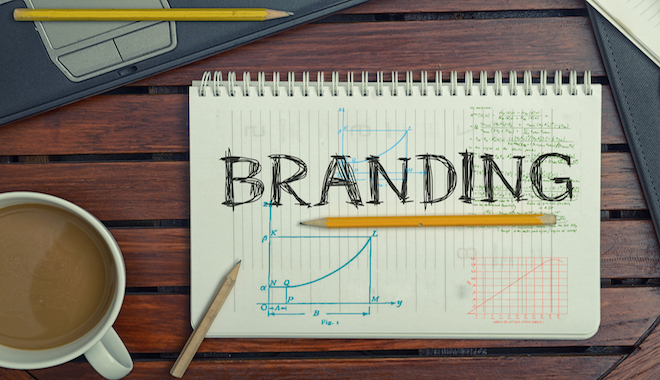 What Your Brand Says About You
Posted by Jessica Trice on January 26, 2018 in Branding , Marketing
Your brand says a lot about your organization. It helps your audience understand what they can expect from you. Correctly identifying your brand is crucial to your success because it will help set you apart from the competition. Here, we will look at a few things you need to do to ensure your brand is saying the right things about you.

Determining your brand strategy and brand equity
Your brand strategy is the how, what, where, when and to whom you plan on communicating and delivering your brand messages. There are several considerations you must make before answering these questions.
Determine what your organization's mission, benefits and features are, as well as what your audience already knows about you. What specific things do you want associating with your organization? For example, is your organization "fun"? Or is it an organization whose brand represents reliability and security?
Next, you will need to create a tangible look. Logos, brand messages and your orgnaization's voice should be developed during this stage of the process. The most important thing to remember is to develop a brand that is consistent with who you are; one that you can stay true to and always honor.
How to define your brand identity
After you've determined your brand strategy and equity, it's time to turn your attention to your brand identity. This is important because it sets the foundation you will use for all of your marketing strategies going forward.
Start by determining what products and services you offer and what key benefits each of those have. You will also need to consider how clients will interact and conduct busness with you. One of the most important questions to ask yourself is, "Who is my target audience and what will attract them to my organization?"
Finally, it's important to develop a way for your organization and services to stand out in the crowd. You will also need to focus your marketing strategy around your target audience's interests to ensure your organization's personality is being developed to fit with your brand strategy and equity.
How to integrate your brand messaging in your marketing strategy
The final step in making sure your brand is strong is to ensure that everything is working together seamlessly. At times, this can be the most difficult part of the process. Synchronized marketing may be the answer to this problem. Synchronized marketing occurs when your overall marketing and branding strategy are working together to develop your brand. Successful synchronized marketing is your brand adhering to your previously constructed message; reinforcing it constantly and directly with your audience, promoted consistently across multiple platforms. Using content that is personalized around your organization's message and services is also a great way to stay in sync with your marketing strategy. Embracing synchronized marketing will result in your brand saying exactly what you want it to say about you. In turn, your laser-focused branding will help you attract and retain long-term business relationships with your target audience.

Ready to create a solid, multifaceted brand strategy for your organization or would like to learn more? Let us know, we're happy to help!
About Moiré Marketing Partners
Moiré Marketing Partners is a strategic branding and design communications agency that specializes in creative marketing for a business advantage.