Business Development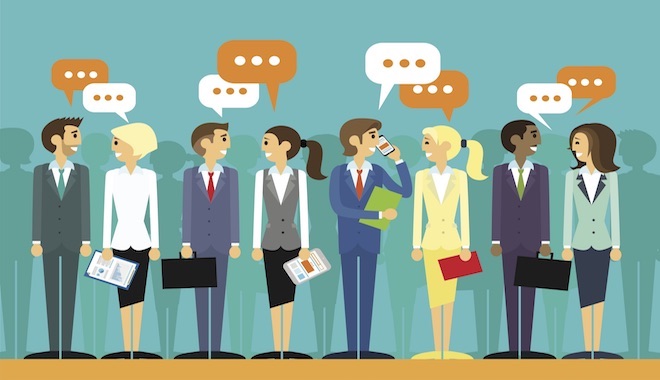 Everything I Know About Networking I Learned from my 5 Year Old
Posted by Jessica Trice on August 11, 2017 in Business Development , Professional Services
A friend of mine recently launched a new business and invited me to the grand opening. Knowing that I probably wouldn't know anyone there, I decided to take along my 5 year old daughter, Emma. I've learned that next to a puppy, nothing is better than a small child to get conversations with strangers going. Even though the room was filled with adults, Emma confidently walked the room and started chatting up folks. I stood back and took notes as she showed me some of the basics of networking.

1. Stay positive
Emma would talk to anyone who would listen. Don't be afraid of rejection. Be friendly and put yourself out there.

2. Search out commonalities
At the beginning of the party Emma quickly engaged a toddler and her parents. "Hi, my name is Emma. This is my mom, Leigh. What's your name? How old are you? I like your tiara. I have a tiara too." It's much easier to start a conversation if you share common interests. Figure out what you share and build the conversation around that topic.

3. Take risks
There was a big sheet cake to celebrate the opening Emma had been eyeing from the moment she walked through the door. After I explained to her that she couldn't just dig her hands into the cake, Emma asked when it would be cut. I told her to ask the hostess. She marched right up to the hostess and asked her if she could have a piece of cake. Remember, you're never going to get what you don't ask for.

Emma reminds me to think of meeting new people as an exciting opportunity, as she does, rather than as a somewhat scarry necessity as I often do. What do you do to spark conversations?
About Moiré Marketing Partners
Moiré Marketing Partners is a strategic branding and design communications agency that specializes in creative marketing for a business advantage.