Business Development, Professional Services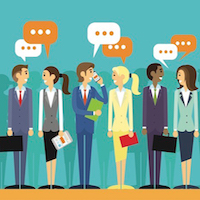 Posted by Jessica Trice on August 11, 2017 in Business Development , Professional Services
A friend of mine recently launched a new business and invited me to the grand opening. Knowing that I probably wouldn't know anyone there, I decided to take along my 5 year old daughter, Emma.
more >
Business Development, Marketing, Social Media
Posted by Jessica Trice on July 12, 2017 in Business Development , Marketing , Social Media
When most professional service firms think of social media, they envision Facebook and Twitter followings. Then again, how many new clients have you gained from these social channels?
more >
About Moiré Marketing Partners
Moiré Marketing Partners is a strategic branding and design communications agency that specializes in creative marketing for a business advantage.